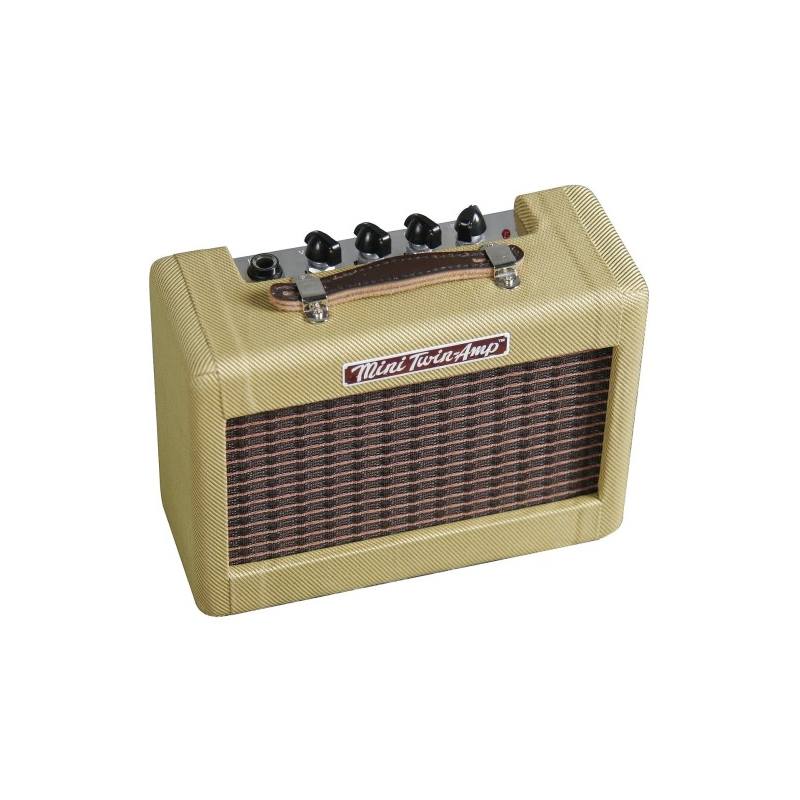 We told you all about amps in our latest post, but what about the Electric Loog Guitar? Well, if you've been reading our comments on Kickstarter, Facebook or other social media, you would have noticed that you can actually hook your Loog to any kind of amp but there are a couple of 100% personal preferences we have when it comes to turning the volume up to 11.
And just in case you're not a comment-follower (we get you), here's what we usually recommend to new Electric Loog Guitar players (with Amazon links to compare prices).
Nothing to say here, really. It's a Marshall – a freaking piece of art. This is what you need if you want to go LOUD.
2. Battery-operated Fender Mini
These amps are great to practice without disturbing anyone – or to avoid your little ones from creating too much of a havoc. Plus, its portability is awesome! You can take it anywhere and the battery tends to last quite a bit.
3. Tiny Vox amPlug Headphone Amp
This little guy makes even less noise with a huge plus: no messy cables lying around. It's great to just take with you to the couch and play by yourself (or when you need some ignoring to do – we're not judging!). It's also really cool to learn and try out different Electric Loog sounds without disturbing the neighbors during your, uh, discovery process
4. An i/o for iPads and iPhones like this one
If you're into tech, this is your guy. Obviously, this one's silent and needs a good set of headphones to create some proper sound. However, it's even MORE portable than the rest – and with a guitar as small as the Loog, we know our players are going places. We just like the nifty factor – you're using your own mobile phone or tablet to use a guitar. And that's already pretty awesome for us.