24 * 13 Walnut Pedal Board with Zombie Tweed Case
A hardwood walnut pedal board with a Salvage classic Zombie Tweed case. The grain and color of this board is 100% natural with a durable rubbed oil finish. Wired up and ready to take any stage!

The Specs:
24 *13 Deck
Walnut
Fold off Zombie Tweed Case
No Fuzz velcro top
In/Out Jacks
Infused with real bits of unicorn
Switchcraft jacks with internal patch boxes
Switched power Jack
Internal NEMA plug for use with any standard US plug
Minimum of 400% Awesome
If you are looking for a classic Salvage rig this is it. Walnut and Zombie Tweed with all the amenities. Plenty of room for a mid sized set up with space underneath to stash a power supply and all the slack from your cables.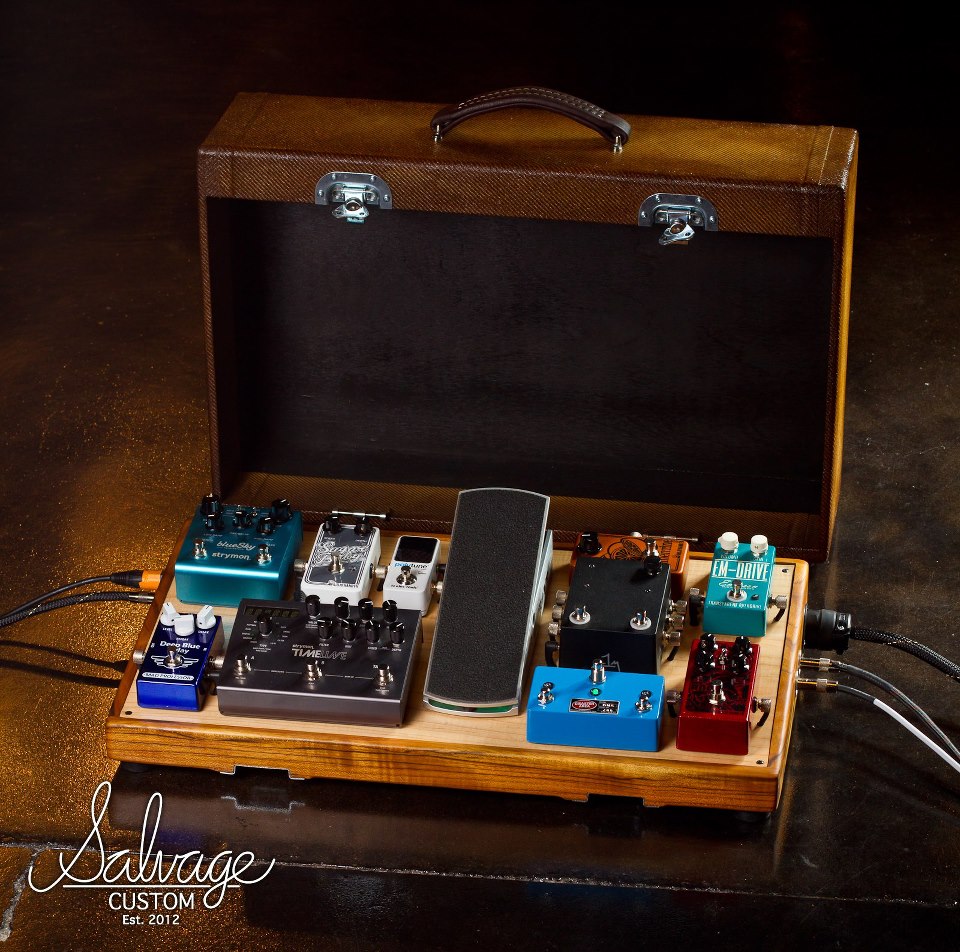 Text source: Salvage custom website